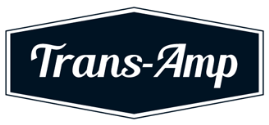 Trans-Amp is a new British amplifier transformer brand.

Offering the best in traditional and modern manufacturing techniques with over 30 years of manufacturing and engineering expertise, we're proud to be a British manufacturer.

All Trans-Amp transformers are designed, assembled and 100% tested in the UK to give you the best quality, reliability, tone and value for money.

All Trans-Amp transformers are carefully and thoroughly designed to match the specification of the original transformer often exceeding the performance and quality of the original part.

We use the best modern materials to ensure the greatest reliability and quality, we can match the appearance of your original part to keep the "vintage" look of the amplifier if required.

Do you have an obscure or unusual amplifier? Or is the model of amplifier you own not listed in our shop? We have a custom service that can replicate your transformer, including any unusual winding arrangements. We'll also refit any mounting brackets or shrouds from your original transformer.

Please feel free to contact us to discuss your requirements or would like any help or advice.
For more information or help email us at
support@trans-amp.co.uk